South Africa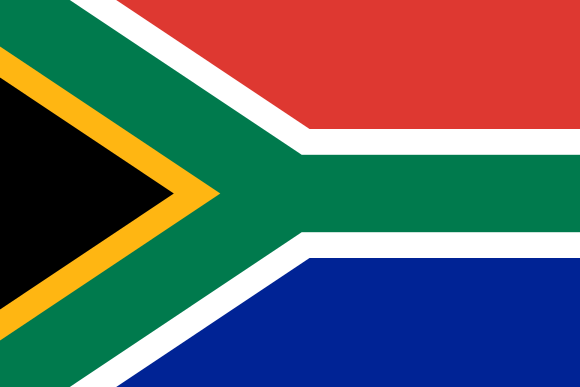 South African Visual Arts Historians (SAVAH)
Titulaires / Titulars:
Nom/Name: Prof. Brenda SCHMAHMANN
Poste/Position: Professor and the South African Research Chair in South African Art and Visual Culture
Institution: University of Johannesburg
Adresse postale/Postal address: P.O. Box 524, Auckland Park, 2006.
Téléphone/Phone number: +2711 559 7220
Email address: brendas@uj.ac.za
Spécialité scientifique/Field of research:
In addition to work focused on gender, she has specialist interest in the politics of public art. Editor of Material Matters: Appliqués by the Weya Women of Zimbabwe and Needlework by South African Collectives (2000) and co-editor (with Marion Arnold, Loughborough University) of Between Union and Liberation: Women Artists in South Africa 1910-1994 (2005), she is author of Through the Looking Glass: Representations of Self by South African Women Artists (2004), Mapula: Embroidery and Empowerment in the Winterveld (2006), Picturing Change: Curating Visual Culture at Post-Apartheid Universities (2013) and The Keiskamma Art Project: Restoring Hope and Livelihoods (2016).
Recherches en cours/Current research:
Her South African Public Art: Bronze Warriors and Plastic Presidents, co-edited with Kim Miller), is scheduled to be published by Indiana University Press in October this year. She is editing a special issue of Textile: Journal of Cloth and Culture on intertextuality in textiles, which will include her own article, "The Cache-Sexe and the Tablier: Two Work from Apartheid South Africa". She has commenced work on a co-edited study (with Federico Freschi and Lize van Robbroeck) which critically unpacks the role played by images in Afrikaner nationalism.
Suppléants / Supplementaries:
Nom/Name: Prof. Federico FRESCHI
Poste/Position: Executive Dean
Institution: University of Johannesburg
Adresse postale/Postal address: P.O. Box 524, Auckland Park, 2006.
Téléphone/Phone number: +2711 559 1110
Email address: ffreschi@uj.ac.za
Spécialité scientifique/Field of research:
Post-Second World War and post-apartheid architecture in South Africa, with a focus on political iconography and notions of belonging and the nation. The contemporary art market and its relation to a new canon of South African modern art.
Recherches en cours/Current research:
In his PhD thesis, entitled The Politics of Ornament: Modernity, Identity, and Nationalism in the Decorative Programmes of Selected South African Public and Commercial Buildings, 1930-1940, Prof Freschi considered the political iconography of South African public buildings in the 1930s in relation to the political tensions between nationalism and imperialism at the time. As an ongoing research project, the scope of this work has subsequently expanded to encompass post-Second World War as well as post-apartheid public architecture and the extent to which the decorative programmes of public buildings are implicated in the construction of imaginaries of national belonging. A secondary line of research has been into the construction of the canon of modern South African art, and more recently how the art market is implicated in this. He has published a number of papers and book chapters on these and other subjects, and is frequently invited to speak on these and other subjects in national and international forums. He holds a C1 rating from the National Research Foundation.
Prof Freschi has active relationships with a number of professional bodies, and serves on various boards. Amongst others, he is the President (ex-officio) of SAVAH (South African Visual Arts Historians, a member of the editorial boards of De Arte and Forum Kunst und Markt, and a member of the Committee on Design of the College Art Association (CAA) in the United States.
In 2016, Prof Freschi was the South African curator (with Patrice Deparpe of the Musée Matisse in Le Cateau-Cambrésis, France) of the exhibition Henri Matisse: Rhythm and Meaning, at the Standard Bank Gallery, Johannesburg. This was the first exhibition devoted to Matisse on the African continent.
In addition to his academic and administrative responsibilities, Prof Freschi is an accomplished baritone who appears regularly on opera and concert stages throughout South Africa.